Brexit affects also investments in Estonia - we decided to extend Overstep's campaign!
29. June 2016
Who would've thought that UK's Brexit might have an effect on our crowdfunding campaigns?
But this is exactly what happened with the 3D game raising (successfully so!) investments on #Fundwise. The founder and CEO of Gamecan (the company developing Ovestep) told us how three already confirmed investors decided to not invest because of Brexit. In the meantime the campaigns' last days showed an increasing interest in this globally popular game - they have +15k followers on social media!  And their minimum investment goal is already overfunded at 161%!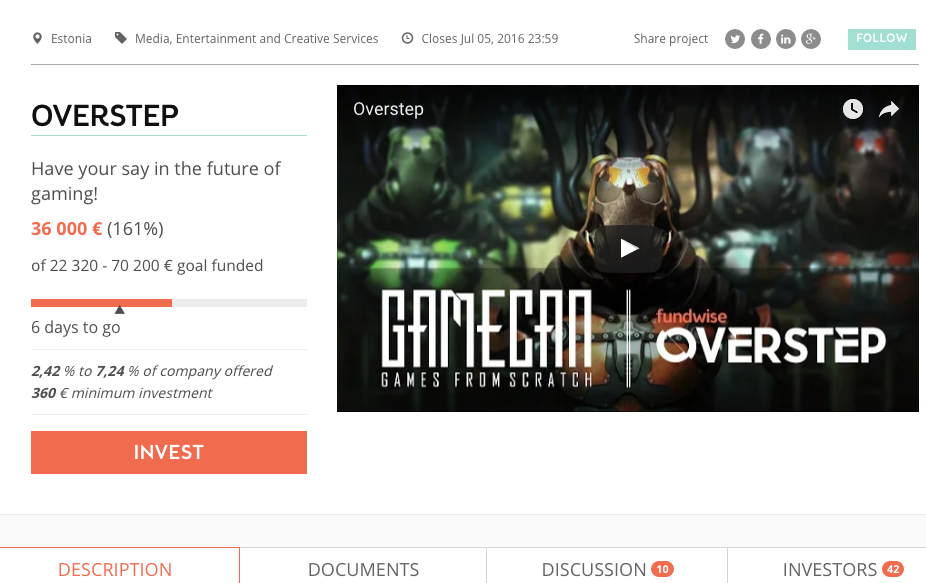 Taking also into account the Midsummer festivities that paralyzed this part of the world almost completely during last week, we decided extraordinarily to extend the campaign by one week, thus giving all the people the chance to finalize their investments. 
By the way, to all of you who speak Estonian, there was an interesting interview in Pärnu Postimees (it's a Pärnu company, remember!) about Gamecan which you may read here. 
Their lead investor is also a businessman from Pärnu. One has to support the local entrepreneurs, right?!