Gamecan secured an additional investment!
14. October 2016
Gamecan, the company developing 3D game called Overstep just secured an additional investment in the sum of 15 000 euros at a valuation of 2,5MEUR  - this also means that the value of Fundwise investors' shares just went up 2.7x, within 2 months!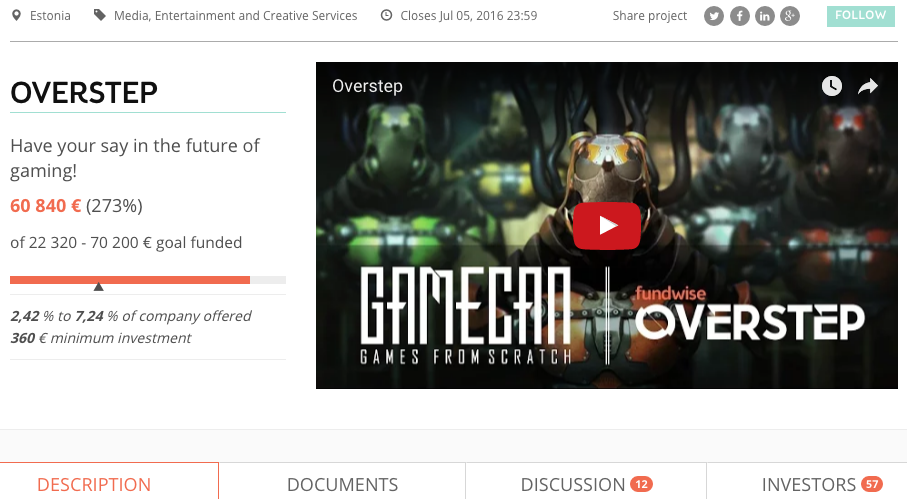 The company also plans to kick off their Kickstarter campaign during this year where they aim to raise at least 100k for further development and marketing activities. Interested investors should consider investing in Gamecan before Kickstarter, because they offer 10% for 500k at the moment, after Kickstarter the valuation will go up.